Drake Goes Wide On Streaming With New, 25-Track Album, Scorpion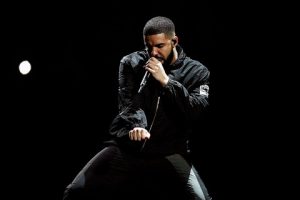 On the last occasion we got a full-length Drake album, 2016's Views, it was 20 tracks long and released as a timed Apple exclusive. This time, he's upped the stakes yet again. The Canadian superstar's latest LP, Scorpion, is a whopping 25 tracks long, representing a full hour and 29 minutes of music.
It's out on all major streaming services, including Spotify, Apple Music, YouTube Music, Amazon Music Unlimited and more.
Spotify obviously worked hard to ensure the megastar came to the table: the company has temporarily allowed Drake to 'take over' multiple playlists including Today's Top Hits, Rap Caviar, Afternoon Acoustic, Morning Commute and more.
Scorpion contains the previously-released singles "God's Plan," "Nice for What," and "I'm Upset." Featured guest artists include JAY-Z, Ty Dolla $ign, and – most surprisingly – Michael Jackson.
Source: MusicBusinessWorldwide.com
Dr. Dre and Jimmy Iovine Lose $25 Million Beats Lawsuit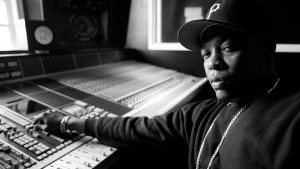 A jury has ruled against Dr. Dre and his Beats Electronics co-founder Jimmy Iovine in a lawsuit, the Associated Press reports. As a result, Dre and Iovine owe their former business partner Steven Lamar $25,247,350, according to The Blast. Lamar sued Dre and Iovine in 2014, seeking over $100 million in royalties. A judge had dismissed the case, which was revived by an appeals court in 2016, and went to trial earlier this month.
In his lawsuit, Steven Lamar claimed that he went to Dre in 2006 "with the idea for celebrity-endorsed headphones." Dre and Iovine "argued that Lamar was only entitled to royalties from the first headphone model," according to The Hollywood Reporter. Ultimately, the jury ruled that he was owed royalties on three models—the Studio 2 Remastered, the Studio 2 Wireless, and the Studio 3—resulting in the $25.2 million payment.
Source: Pitchfork.com
Ed Sheeran Sued For Second Time Over Marvin Gaye 'Rip-Off'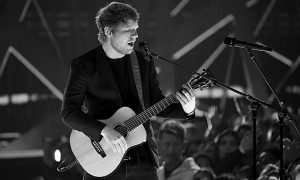 Ed Sheeran has been sued for a second time over allegations that his song Thinking Out Loud rips off Marvin Gaye's Let's Get It On.
A company called Structured Asset Sales, which owns part of the copyright of Gaye's song, is suing Sheeran for $100m (£76.4m), alleging that his 2014 single copies "the melody, rhythms, harmonies, drums, bass line, backing chorus, tempo, syncopation and looping" of Gaye's 1973 hit.
Structured Asset Sales was founded by the investment banker David Pullman, who in the late 1990s invited musicians to sell off their future income in exchange for money upfront. David Bowie, James Brown and the Isley Brothers were among his clients.
Pullman claims to have done a deal with the son of Gaye's late co-writer, Ed Townsend Jr, and says he owns a part of the song and therefore a stake in the litigation. A judge rejected its initial motion for intervention on 11 June. Structured Asset Sales then filed a fresh lawsuit repeating the claim of copyright infringement.
Defendants listed in the new claim include Sony/ATV Music Publishing, Atlantic Records and co-writer Amy Wadge. The Guardian has contacted Atlantic for comment.
Source: The Guardian
Sony Inks Deal With Prince Estate To Distribute Massive Music Catalog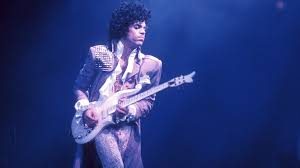 The late musician Prince was notorious for having tight-knit control over his catalog of work. So when Sony Music Entertainment reached a deal with his estate, it was bound to grab headlines. The Japanese-owned global music conglomerate (NYSE: SNE) announced Wednesday that it inked "an exclusive distribution agreement" that covers 35 previously released album titles owned by the estate of Prince Rogers Nelson.
The Prince catalog will be distributed by Legacy Recordings, a division of Sony.
Among the album titles included in the deal are The Gold Experience (1995), Emancipation (1996), Rave Un2 The Joy Fantastic (1999), The Rainbow Children (2001), 3121 (2006), Musicology (2004) and Planet Earth (2007).
It doesn't end there. By 2021, the agreement allows Sony to distribute a dozen Prince non-soundtrack catalog albums produced by the artist between 1978 and 1996.
According to the prepared statement, those albums include the self-titled Prince (1979), Dirty Mind (1980), Controversy (1981), 1999 (1982), Around The World In A Day (1985), Sign 'O' The Times (1987), Lovesexy (1988), Diamonds and Pearls (1991) and [Love Symbol] (1992) as well as hit singles "1999," "Little Red Corvette," "I Wanna Be Your Lover," "Raspberry Beret" and much more.
Source: CNBC.com
Soon You May Pay Apple By The Month For Video, Music, And News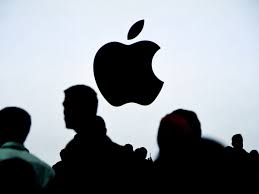 Apple has been thinking about bundling together its growing menu of digital content and selling it in a single bundle for a competitive price. The subscription package, according to a new report from the Information's Jessica Toonkel, would likely include music, Apple original video content, and magazine articles. The report cites two unnamed sources with knowledge of Apple's plans.
An Apple bundle would leverage the company's widening selection of streaming content and its budding original video content business. On June 15, for instance, Apple's content team—led by two former Sony executives—inked a multiyear content partnership with Oprah Winfrey, in addition to an existing deal with Reese Witherspoon and Jennifer Aniston.
An Apple bundle might be competitive against Amazon and Netflix given its variety of media: Netflix doesn't offer music, for instance, and Apple may be better than Amazon at targeting content to users' tastes. (YouTube and even Spotify could also be competitors.) But the video part of the Apple bundle won't be as large and diverse as Netflix's or Amazon's catalog for a long time. Apple reportedly has set a relatively meager $1 billion budget for acquiring content and production in 2018.
Source: Fastcompany.com
Fans To Direct Bacardi Music Video For Instagram's IGTV, In Real Time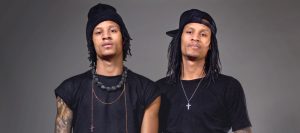 Bacardi is jumping on Instagram's newly launched long-videos area, IGTV. The spirits brand is encouraging fans to "direct" a music video made for IGTV in real-time, by voting within Instagram Stories (using Instagram's new Polls feature).
The video, "Live Moves," will feature music from Grammy-nominated DJ A-Trak and dance moves from Les Twins, last year's winners of NBC's "World of Dance." The dance duo currently have more than 974,000 followers on @OfficialLesTwins.
The completed video debuted at noon on Saturday on the Les Twins and Bacardi USA IGTV channels.
Bacardi's social promotion of the activation — which is part of the brand's recently launched "Do What Moves You" campaign — include a 15-second teaser video featuring Les Twins. Bacardi has featured Les Twins in previous promotions, including a live stream from Bacardi's Halloween party last year.
Other brands, including Chipotle and Nike, have also already begun testing IGTV, launched a week ago.
Source: Mediapost.com
In 'Kodaikanal Still Won't', Artists Call Out Unilever's 'Environmental Racism'
The team that produced the video 'Kodaikanal Won't', featuring Chennai-based rapper Sofia Ashraf, has come together to produce another video, 'Kodaikanal Still Won't'. Through the video, activists are hoping the garner support and signatures for their campaign against Hindustan Unilever's "environmental racism".
The original video, featuring Ashraf rapping a song set to Nicki Minaj's 'Anaconda', was released in August 2016. It was an attempt to make Hindustan Unilever clean up the waterworks in and around Kodaikanal, Tamil Nadu, that were poisoned with mercury by a now-shut thermometer factory owned by the company, and highlight the plight of workers who had been affected by the company's work.
The video went viral, bringing widespread public attention to the issue that activists had been raising for years. This attention is believed to have made Unilever agree to compensate 591 affected workers, who had been struggling for 14 years.
After the compensation decision was announced, activists had insisted that the company also fulfil their second demand – clean up the mercury it dumped in Kodaikanal's Pambar Shola reserved forest. And it's this demand that the makers of the video are now raising again. "Though environmental clean up work was taken up, its intensity was 20 times less than what they are supposed to do. This is what we call 'environmental racism' and we protest this, and demand the same standard that is applicable in developed countries. The new video is called 'Kodaikanal Still Won't' and aims to bring awareness about the present polluted environment in Kodai. We won't rest until our demand is met," Rathindran Prasad, director of both videos, told Deccan Chronicle.
Source: The Wire