Global concert sales hit record high on the back of rising ticket prices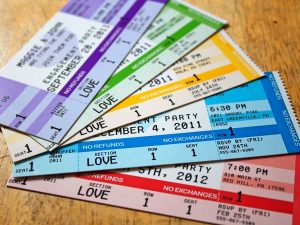 The world's Top 50 best-selling tours of the first half of 2018 generated a record $2.21 billion — up 12% year-on-year by $240 million. However, alongside the rise in revenues, the average ticket price also hit an all-time high of $96.31 according to Pollstar's mid-year statistics.
That price is up over 14% on 2017's mid-year ticket price average of $84.40. At the mid-year point last year, 500,000 more tickets had been sold amongst the top 50 tours, but typically for a cheaper price.
The rise in ticket price and resulting gross revenue increase is said to be down to the live entertainment industry's "aggressive pricing strategy to better meet demand and exclude the secondary market".
Source: Musicbusinessworldwide.com
Ed Sheeran documentary coming to Apple Music next month
Apple Music will make new Ed Sheeran documentary 'Songwriter' available worldwide next month. Directed by Murray Cummings, the film will also receive a limited theatrical run in New York and LA.
"'Songwriter' gives viewers a unique glimpse into the songwriting process", claims Sheeran. "Murray's film brilliantly documents the hard work and DNA that goes into creating a song from start to finish".
Premiered at the Berlin Film Festival earlier this year, 'Songwriter' documents Sheeran's work on songs ahead of recording his last album 'Divide'. It'll be available on Apple Music from 28 Aug.
Source: Completemusicupdate.com
Drake becomes first artist to amass 10 billion streams on Apple Music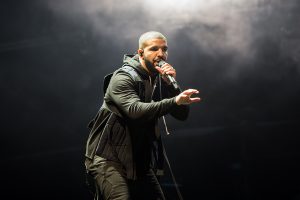 Drake just made Apple Music streaming history by becoming the first featured artist to collect over ten billion streams. His latest double-album Scorpion undoubtedly pushed him into unprecedented territory; numbers that will surely proliferate over time.
Placing a distant second are a host of "less prolific" artists which have cleared the One Billion mark, a list that includes Rihanna, Taylor Swift, Adele, Ariana Grande, Nicki Minaj, and Cardi B, the latter making the ascent on a more festive platform. It's worth nothing that Cardi reached the milestone faster than other female artist, and there are many occupying top rank at the moment.
News of Drake's accomplishment kind of offsets the report he was losing out on exposure and revenue by restricting the physical presence of Scorpion in record stores.
Source: Hotnewhiphop.com
Cat Stevens extends deal with BMG, including entire music publishing catalog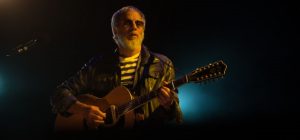 Prolific singer-songwriter Yusuf Islam — better known by stage name Cat Stevens — has extended his deal with BMG, which was originally formed in 2010. Under this new agreement, Stevens is entrusting the media company with over 50 years of his original songs and recordings, as well as other visual, audio and literary content. The news comes just ahead of the iconic musician's 70th birthday on Saturday.
In addition to administering rights for Yusuf/Steven's entire music publishing catalog, BMG will also be responsible for releasing celebrated titles from his collection dating back to 1976. Moving forward, BMG will be collaborating with the artist's own Cat-O-Log Records company to honor his existing body of work while also striving to reach new audiences.
Source: Billboard.com
Sire Records co-founder Seymour Stein leaving Warner Music Group after four decades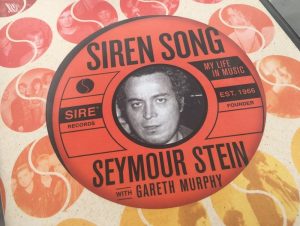 Sire Records co-founder Seymour Stein — who signed and released albums by Madonna, the Ramones, Talking Heads, Depeche Mode, the Smiths, the Pretenders, and many others — will be leaving Warner Music Group after four decades with the company, it was announced last week.
The announcement was made in tandem with Stein receiving the Recording Academy's Trustees Award on last week at the organisation's Special Merit Awards ceremony and tribute concert in Los Angeles. Last year, Rani Hancock was named president of Sire, which was acquired by Warner in 1978, and will helm the label going forward.
Source: Variety.com