Google Gives YouTube Music A Makeover With New Features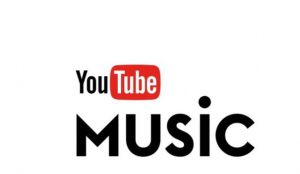 Some major changes are coming to YouTube Music. Endgadet has reported that Google is planning on embarking on an aggressive patch schedule which aims to address some of the major shortcomings found with YouTube Music.
One of the first set of changes users should see is an updated version of the user interface. The interface on YouTube Music isn't the worst UI we've ever seen, but it does have some major flaws. Probably the most glaring is the inability of users to sort their music by anything other than how recently it was added. Sorting albums in alphabetical order is currently not possible. Even browsing recently released albums can be difficult if you are interested in a particular music genre.
Of course, these UI improvements will come at the cost of some previously existing features. In particular, Google will be removing the "shared history." This feature would sync users YouTube Music playlists with YouTube videos. While such an option is useful in theory, it was far from ideal in implementation and made it difficult for users to sort out their music subscriptions from standard videos.
In addition to the UI upgrades, YouTube Music users will also be getting several new options when it comes to downloading, streaming, and storing their music.
Source: DigitalTrends.com
Foo Fighters' Dave Grohl Teases New 23-Minute Solo Song & Documentary 'Play'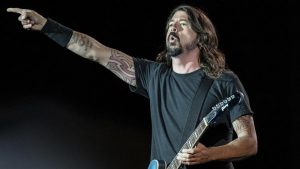 Foo Fighters frontman Dave Grohl has announced the release of a new 23-minute solo song and mini-documentary called 'Play'.
The instrumental track, which is set for release on 10th August, is an original composition featuring Grohl on all seven instruments.
Grohl supposedly recorded the song completely live, one track at a time, with no sheet music or guide tracks, while also forcing himself to start the recording again every time he made the slightest mistake.
Explaining the motivation behind the song, Grohl says, "Watching my kids start to play music and learn to sing or play drums, it brings me back to the time when I was their age listening to albums, learning from listening… and when I take my kids to the place where they take their lessons, I see these rooms full of children that are really pushing themselves to figure this out.
"And even now, as a 49-year-old man, I'm still trying to figure it out… it's not something that you ever truly master. You're always chasing the next challenge, and you're always trying to find a way to improve on what you've learned."
Watch a teaser video for the song, below.
Source: Musicfeeds.com.au
Rolling Stones Curate New Blues Music Compilation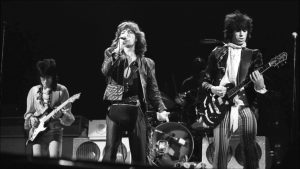 The Rolling Stones have curated a compilation of the blues music that inspired them throughout their career. Confessin' The Blues, which will be released on November 9, contains 42 songs by artists including Willie Dixon, Elmore James, Chuck Berry and Muddy Waters – whose song Rollin' Stone gave the band their name.
Reflecting on his love for the genre, lead singer Mick Jagger, 75, said: "The first Muddy Waters album that was really popular was Muddy Waters At Newport, which was the first album I ever bought".
His bandmate Keith Richards, 74, added: "If you don't know the blues… there's no point in picking up the guitar and playing rock and roll or any other form of popular music."
The Rolling Stones' guitarist, Ronnie Wood, created the artwork for Confessin' The Blues and credited the genre with helping to create the band.
The Rolling Stones have always been the biggest champions of the blues, so who better to have hand-picked a special compilation album of the music that has inspired them throughout their career. Order 'Confessin' The Blues' now: https://t.co/oTzhspfHgc pic.twitter.com/Qb4TkNblFs

— The Rolling Stones (@RollingStones) July 31, 2018
Source: RTE.ie
Rapper Iggy Azalea Poses Nude To Promote New Music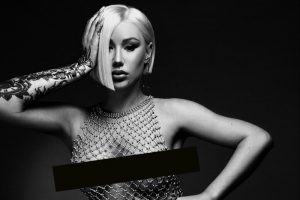 Iggy Azalea is baring all in a new series of promotional photos for her new EP, "Survive the Summer."
The 28-year-old rapper, who is known for her collection of racy social media photos, shared new images of herself sans clothing.
In the "Survive the Summer"-themed images, the singer stands in the middle of a dark tennis court wearing nothing but neon pumps and a matching Prada bag, which she cleverly places in front of the lower half of body.
Azalea captioned the first images of her photo series, "S.T.S is out ahhhhhhh!!!!!! "
And the caption on her last image read, "Haters can't stand me but they love me at the bank."
The "Fancy" singer's new photos come just a few days after the star turned heads in a sexy, barely-there bikini photoshoot.
Azalea shared three photos on her Instagram account of herself modeling her new BODY! brand string bikini. The photos featured different sultry angles of the model's orange swimwear.
Source: Fox News
Vivendi to Sell Up to Half of Universal Music Group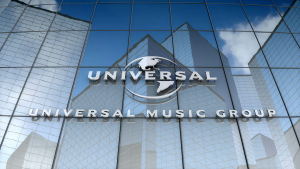 Vivendi is planning to sell up to 50% of Universal Music Group, the company said.
The French media giant said it would sell half of UMG, whose artists include Lady Gaga and Drake, to "one or more strategic partners, in order to extract the highest value" from the subsidiary. "An IPO was ruled out due to its complexity," Vivendi said in a statement accompanying the release of its half-yearly results.
Last August, Goldman Sachs valued UMG at $23.5 billion (roughly three times what it was worth in 2013), ahead of Sony Music, which it valued around $20.1 billion. UMG and Sony are the music industry's two largest major label groups.
UMG has been bolstering Vivendi's financial results for the last several years. During the first half of 2018, UMG's income from operations, which rose by 23.5% to reach €355 million, accounted for nearly 70% of all of Vivendi's income. UMG's revenues were up 6.8% to €2.6 billion, and streaming revenues also skyrocketed by 34.3% during the first half of 2018.
Source: Variety.com