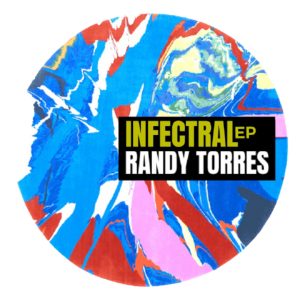 Nov 2020: Colombian DJ and Music Producer Randy Torres is back on Streamin' Music Group, and this time with a 3 track Tech-House EP titled 'Infectral'. This is his second release on the label founded and run by Dj and Music Producer Keshav Bhardwaj aka Klipr. This EP is Randy's very own take on Tech-House, and is synth laden. It starts with 'Infectral' which has a mysterious melody and bassline which serves as a prelude to the tracks that follow. 'Acid Fruit', the second track in this EP that brings out more groove with the classic Acid House sounds. The final track 'Edlih' starts with powered drums and is supported by some very funky synths which will keep you grooving. 'Infectral' EP is now available on all digital platforms to download and stream.
Links to listen the EP 'Infectral:
YouTube : https://www.youtube.com/playlist?list=PLBFGUYhR3CH1j6qZ9TI-qd8d8YrAn9S7_
Spotify : https://open.spotify.com/album/6O9p2qK7hcne2xaqTzPBt4?si=0yX7obNkSM6grwzviWcZ-w
Apple Music : https://music.apple.com/in/album/infectral-single/1537176043
Speaking on the new EP, Randy Torres says "After my initial release 'This not lady' on Streamin' Music Group, I started working on my style more and decided to produce an EP. I'm glad my music got signed again and I'm looking forward to releasing more music on Streamin' Music Group in the future"
Keshav Bhardwaj aka Klipr, Founder of Streamin' Music Group says "Randy's own take on the style that he produces really differentiates him from a lot of producers. He has a keen focus on synths in his tracks and adds the ambience that goes well with the overall vibe of the track. It's also fun to release music on the label which is very different from my music and BlareMob's music"
About Randy Torres:
Randy Torres is DJ, music producer and keyboard player from Medellin, Colombia. Born in 1991, he has dedicated himself for years to the electronic scene, with influences from house, techno and groove, creating a combination that differentiates him with his style. He loves melodic harmonies and old school synths.
About Streamin Music Group:
SMG, which was officially launched in India in May this year, was originally launched in 2018, with their base in Rotterdam, Netherlands. SMG is currently releasing music by Klipr, a solo project by Keshav Bhardwaj, and BlareMob a combined project by Keshav Bhardwaj and Himanshu Chhabra.