About:
A Play by Girish Karnad " Wedding Album " Directed by Lillete Dubey. Book your seats for the most heppening theatre event in the city on Sept 20th at ITC Sheraton Saket, Delhi.
Written by the internationally renowned playwright Girish Karnad, this play is about an NRI marrying a traditional girl in India. It has been directed by Lillete Dubey of Monsoon Wedding fame, and has been staged more than a hundred times over week long performances to packed audiences in the U.K., and received standing ovations all across.

Audience Reviews
"Album snapshots of a swiftly evolving Indian society, under pressure from its changing world role… wonderfully witty… thoroughly enjoyable… a very engaging piece of work!"Peter Lathan, The British Theatre Guide 2009 

  "A winner! Nuanced and moving… a fine comedy."
Mahesh Dattani, The Indian Express, Mumbai 2009 

  "Contemporary & humouros with an impressive cast and fine performances... watch it!" The Hindu, Chennai
 
"Excellent performances"  The Bombay Times, Mumbai
"Funny, incisive, real and moving...the cast was immaculate!"
The Hindustan Times, Chandigarh
 
"A multi-layered portrayal of human relationships... comic and heart warming!"  Indian Express Newsline
"Director Lillete Dubey succeeded in leaving the audience spellbound."
The Chandigarh Tribune
"A must see production… delightful and convincing... wonderfully insightful" www.wheremumbai.com
"An album of perfect picture scenes that chronicles with witty retorts  and relevant observations the fast changing face of the urban middle class.. a gripping story with unexpected twists and turns"
The Indian Express, Bangalore
 
"A look at social relationships, idiosyncrasies, hypocrisies, and comic situations... a must watch featuring a top notch cast from Mumbai!"
Times of India - Bangalore 
"Wedding Album clicks life in swift insightful shots… an astute family drama!" Metro Plus Delhi
"Lillete Dubey has done a marvellous job."
Every Tuesday, Mumbai
Enjoyable… entertaining... with poignant moments and a very impressive cast!" Business Emirates 24/7 Dubai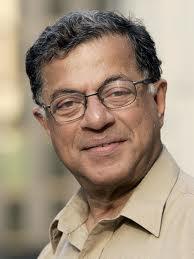 Girish Karnad
Girish Karnad (19 May 1938 – 10 June 2019) was an Indian actor, film director, Kannada writer, playwright and a Rhodes Scholar, who predominantly worked in South Indian cinema and Bollywood. His rise as a playwright in the 1960s, marked the coming of age of modern Indian playwriting in Kannada, just as Badal Sarkar did in Bengali, Vijay Tendulkar in Marathi, and Mohan Rakesh in Hindi. He was a recipient of the 1998 Jnanpith Award, the highest literary honour conferred in India. For four decades Karnad composed plays, often using history and mythology to tackle contemporary issues. He translated his plays into English and received acclaim. His plays have been translated into some Indian languages and directed by directors like Ebrahim Alkazi, B. V. Karanth, Alyque Padamsee, Prasanna, Arvind Gaur, Satyadev Dubey, Vijaya Mehta, Shyamanand Jalan, Amal Allanaa and Zafer Mohiuddin.[5] He was active in the world of Indian cinema working as an actor, director and screenwriter, in Hindi and Kannada cinema, and has earned awards. He was conferred Padma Shri and Padma Bhushan by the Government of India and won four Filmfare Awards, of which three are Filmfare Award for Best Director – Kannada and the fourth a Filmfare Best Screenplay Award. He was a presenter for a weekly science magazine programme called "Turning Point" that aired on Doordarshan in 1991.