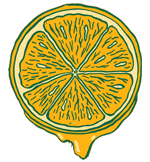 Lemonade Goa 2021 - Full Lineup
31st December 2021 Riva Beach Resort, Goa
It's here. The second edition of Lemonade Goa at the beautiful property of Riva Beach Resort has arrived, aimed to hit the mark musically and cater to a diverse palette for everyone to keenly look forward to.
This year we've striking a landmark moment to host and witness bass, footwork and IDM music community's 2 most illustrious label owners Kode9 and DJ Spinn alongside DJ Paypal. we're also throwing a twist with Northern electronics label owner and a rising cult EBM and techno destroyer Varg2(tm) at main alongside a strong lineup of local talents, Film, Spacejams, Bigfat and Echofloat.
When we move on the other hand to the soundsystem stage, 10000 lions are back to showcase a lineup of strong selectors fro UK with Trojan records leader Earl Gateshead joins Asher selector, Ambassador, Petah Sunday for a I-tal records showcase with Danman supported by Jah wine and Sanyas-i to present the culture of reggae, dub, roots, dancehall and so much more!
We can't thank enough to our sponsors VH1, BigFM, OYO rooms, Superman, Score Magazine for all the support and trust to deliver and execute a day of memorable experiences to look back onto in life.
We hope everyone will come in true spirits and strengths to celebrate the final outing of the decade to join us for one huge throwdown.
Event Powered by: Jose Cuervo.