Music Downloads are Nearing Extinction as Sales Tank 27.4%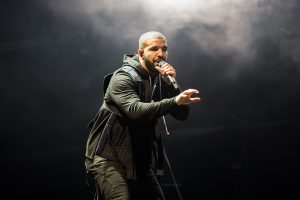 Despite a decade of relatively strong sales, the paid download now looks headed for the music industry's waste bin.
Just this week, Nielsen Music put some numbers on this meltdown.  During the first half of 2018, sales of song downloads tanked 27.4% to 223.1 million, from 307.2 million during the same period in 2017.  Separately, album downloads slipped 21.7% to 27.5 million units, down from 35.1 million previously.
Albums, of course, include a lot of songs in a bundle.  But the number of bundles is getting dangerously close to zero.
Once upon a time, paid downloads were topping one billion annually.  Now, Drake is crossing one billion streams in a week, part of an insane growth story on platforms like Spotify and Apple Music.
Overall, streams surged to 403.4 billion during the six month period, a jump of 41.6 percent.
That's an absolute gain of 118.6 billion, a half-year record.  Growth rates were also higher: last year, the first-half streaming gains were 36.5 percent year-over-year.  That makes the latest streaming surge particularly impressive, given that percentage gains tend to subside as baseline volumes increase and formats mature.
Source: Digital Music News
YouTube Introduces Copyright Match Tool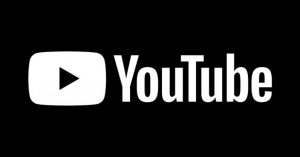 YouTube introduces the Copyright Match tool in an effort to further assist content creators in protecting their content. The new tool will be added to YouTube's existing tools that help protect content and its owners. The Copyright Match tool is designed to locate re-uploads of your content on the vast library of videos in YouTube. Using this tool is simple and straightforward, once a user uploads a video on YouTube, the tool will scan other videos on YouTube which have a similar content. Once a match is located, results will appear in the 'matches' tab of the tool and users can decide what to do next. The Copyright Match tool has been tested with creators close to a year and is deemed effective and safe to use.
YouTube still emphasizes the importance of being the first user to upload any content. The time of upload will be used to determine the ownership of the copyright and who would see the matches in the future.
Source: Vortez.net
Judge Allows Profits Lawsuit Against Universal Music Over Drake Albums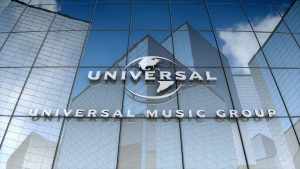 Aspire Music Group, the record label that first signed musical superstar Drake to a contract in 2008, has been given the green light to pursue a major profits lawsuit against Cash Money Records and UMG Recordings.
The plaintiff was a company co-founded by Cortez Bryant, who once served as Lil Wayne's manager. After Aspire signed Drake, it furnished the musician's services in 2009 to Young Money Entertainment, a joint venture between Cash Money and Lil Wayne. Under the agreement, Aspire was to get one-third of net profits from the exploitation of Drake's first six solo albums as well as a third share in the copyrights.
Drake (full name: Aubrey Drake Graham) has since become one of the most successful artists on the planet, and Cash Money has been brought to court on several occasions for allegedly not properly sharing the spoils. Lil Wayne recently settled his own $51 million lawsuit, but that doesn't completely end the controversy as Aspire has brought its own claims in New York state court against Cash Money and Universal (UMG).
Source: Hollywood Reporter
Spotify Lite for Android Launched in Beta for Emerging Markets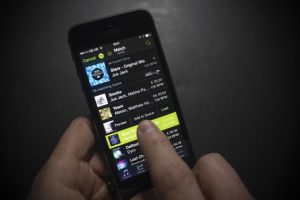 Spotify has also launched a 'Lite' version of its app, aimed at emerging markets. The company has long been expected to launch its service in India, and this may very well be in preparation for that. Spotify Lite is available in beta for now, and is available to download only in Brazil only. Spotify didn't make any announcements regarding this stripped-down app version, but it is now listed on Google Play. For countries where it isn't available, users can join the waitlist to be notified when the app does become available in their country, or when the stable version launches.
Spotify Lite is only 15MB in size, and comes with all the basic features that Spotify offers. It lets you discover new music, and stream it online for free. The app claims to use less data than the original version, and it also has the ability to track data usage and storage. You can also set a cap limit on the amount of data that is used by the app.
Source: Gadgets360 (NDTV)
Britain Greets Donald Trump with Green Day's "American Idiot"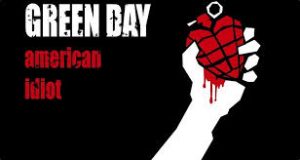 On Thursday, Donald and Melania Trump arrived in England for a working visit with the British Prime Minister, Theresa May. Before their arrival, the BBC reporter James Robbins described the trip as "the most controversial visit ever made by an American President to Britain." The First Family has not been received with much enthusiasm. Sizable protests have been planned in London, Glasgow, and dozens of smaller cities, and a twenty-foot balloon depicting Trump as a chubby, diapered baby clutching a smartphone will soar over Westminster for two hours on Friday. Meanwhile, a mischievous grassroots campaign is afoot to place Green Day's "American Idiot," a hit from 2004, at the top of this week's British pop chart. (This is a dissent tactic the British citizenry have deployed before: in the week following Margaret Thatcher's death, "Ding-Dong! The Witch Is Dead" made it to No. 2.)
"American Idiot" is the title track from Green Day's seventh record, a concept album inspired in part by George W. Bush's Presidency and the Iraq War.
In 2018, it's unclear whether media addiction is still (or ever was) a uniquely American problem, but the lyrics do feel oddly applicable to the present Administration—both to Trump's crusade against journalists and his ability to manipulate and entice his constituents using tactics seemingly gleaned from reality television.
Source: The New Yorker