Apple Music just beat Spotify in one truly major way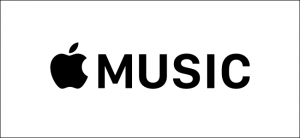 Apple Music has been chasing down streaming pioneer Spotify since it launched three years ago. Now the iPhone's built-in music service may have notched its first major victory.
According to a leaked report, Apple Music now has more paying subscribers than Spotify in the United States.
Digital Music News offers 'confidential details' shared by a major US-based music distributer. It says Apple Music now tops the pile among on-demand music streaming services.
It says both Apple Music and Spotify are both topping 20 million US paid streamers, but the fruity company is now 'a hair ahead'. The report says Apple is likely to widen that lead before the end of the year.
Apple Music, of course, does not have a free streaming tier like Spotify, so the report doesn't present the full picture. However, Apple has accelerated growth in paid subscriptions – the customers that truly matter to both companies.
The Wall Street Journal says that Apple's subscriber growth currently sits at 5% while Spotify is only adding paying subscribers at a rate of 2%.
Source: Trustedreviews.com
Childish Gambino Is Reportedly Being Sued Over Royalties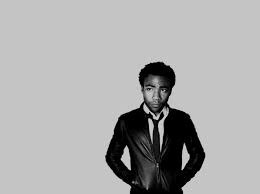 It appears Glassnote Entertainment Group has taken legal action against Childish Gambino.
According to TMZ, the record label has sued its former signee over unpaid royalties generated through streaming services. The imprint claims Gambino has earner about $700,000 in music streams, but has not paid the company a single cent. Furthermore, Glassnote says it has already paid the rapper close to $8 million and expects to pay him another $2 million in royalties over the next three months. The label also claims Gambino demanded $1.5 million to settle any streaming royalty disputes.
Gambino released a number of mixtapes as well as his first three albums—Camp, Because the Internet, and Awaken, My Love!—while signed to Glassnote. About four years ago, the multi-hyphenate blasted the label for the way it handled the release of his 2013 single "Sweatpants" as well as his Deep Web Tour blog.
"So this sweatpants video and blog was important to us and it wasnt handled correctly," he tweeted. "[…] We were told a lot of things were gonna happen and they were all lies. So im done. Someone buy me out of this contract […] a lot of people came around after our first week sales. all those people are welcome now. def jam, atlantic, whatever."
Source: Complex.com
Richard Swift, The Black Keys musician dies aged 41
Richard Swift, the bassist for The Black Keys and a former member of The Shins has died at age 41.
His death was confirmed in a Facebook post, which read: "And all the angels sing 'Que Sera Sera' Richard Ochoa Swift March 16, 1977 – July 3, 2018".
Mr Swift was admitted into a hospital last month with an undisclosed and life threatening illness.
Following his death, fellow musicians began celebrating Mr Swift's life with tributes posted online.
That included one from Dan Auerbach, Mr Swift's counterpart with The Black Keys, who posted a photo of the pair on Instagram.
"Today the world lost one of the most talented musicians I know," Mr Auerbach wrote. "He's now with his Mom and Sister. I will miss you my friend".
Mr Swift was born in California, and was a self-taught musician and producer who went on to have a prolific career in music.
He first gained prominence playing drums for The Shins, a band he was a part of from 2011 to 2016. He also toured with The Black Keys as a bassist.
He worked as a producer with bands and acts such as Foxygen and Sharon Van Etten, among others.
He also had a solo career, and released his last full solo album in 2009.
Source: The Indpendent
Bruce Springsteen releases legendary 1978 Roxy bootleg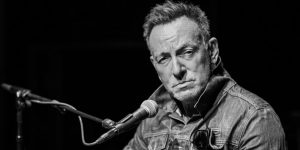 Bruce Springsteen is a man of many concerts. While it's almost impossible to listen to each and every one of his shows — even if there are many fans out there who try — there are a considerable number of bootlegs every self-respecting fan must own. The New Jersey bard's June 7th, 1978 performance at Los Angeles' Roxy is one such bootleg.
Thanks to its initial broadcast on KMET-FM Los Angeles, the gig has been widely circulated amongst fans for years. However, there's never been an official release. Now, literally a day before its 40th anniversary, Springsteen has blown out the candles by dropping the full four-hour performance, newly mixed and remastered, through his ongoing archival live series.
What makes the gig so special, among many highlights, is that it was recorded to an intimate 500-capacity crowd, only days after he performed at the Forum. The show saw the live debuts of "Point Blank" and "Independence Day" on piano solo, the complete version of "Backstreets" (containing the "Sad Eyes" interlude), and first-time covers of Sonny West, Buddy Holly, and Elvis Presley.
Source: Consequenceofsound.net
Controversial copyright law rejected by EU parliament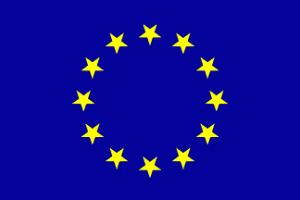 A controversial overhaul of the EU's copyright law that sparked a fierce debate between internet giants and content creators has been rejected.
The proposed rules would have put more responsibility on websites to check for copyright infringements, and forced platforms to pay for linking to news.
A slew of high-profile music stars had backed the change, arguing that websites had exploited their content.
But opponents said the rules would stifle internet freedom and creativity.
The move was intended to bring the EU's copyright laws in line with the digital age, but led to protests from websites and much debate before it was rejected by a margin of 318-278 in the European Parliament on Thursday.
The proposed legislation – known as the Copyright Directive – was an attempt by the EU to modernise its copyright laws, but it contained two highly-contested parts.
Article 13 was the other controversial part. It put a greater responsibility on websites to enforce copyright laws, and would have meant that any online platform that allowed users to post text, images, sounds or code would need a way to assess and filter content.
The most common way to do this is by using an automated copyright system, but they are expensive. The one YouTube uses cost $60m (£53m), so critics were worried that similar filters would need to be introduced to every website if Article 13 became law.
There were also concerns that these copyright filters could effectively ban things like memes and remixes which use some copyrighted material.
Source: BBC