Vinnie Paul, Pantera Drummer and Co-Founder, Dead at 54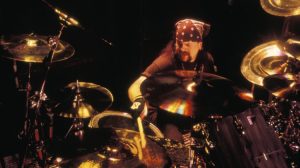 Vinnie Paul, drummer and founding member of the heavy metal band Pantera, died at the age of 54 on June 22, the band announced on Facebook. No immediate cause of death was provided.
"Vincent Paul Abbott aka Vinnie Paul has passed away," Pantera wrote. "Paul is best known for his work as the drummer in the bands Pantera and Hellyeah. No further details are available at this time. The family requests you please respect their privacy during this time."
"Can't believe it. R.I.P to our brother Vinnie Paul," Anthrax tweeted, while Paul Stanley of KISS – whose former member Peter Criss was one of Paul's biggest influences – wrote, "So sad to hear of the death of Vinnie Paul. Loved when Pantera did shows with us and in later years Vinnie was always front and center at all KISS shows. RIP and condolences to his family."
The Texas-born Paul formed Pantera alongside his brother, guitar virtuoso "Dimebag" Darrell Abbott, and bassist Rex Brown in 1981. The band spent roughly their first decade as ardent disciples of the New Wave of British Heavy Metal, blending in elements of thrash and hair-metal as the decade wore on. After recording three albums in the early Eighties with vocalists Donnie Hart and Terry Glaze, the band recruited singer Phil Anselmo in 1987 to form Pantera's classic lineup of Anselmo, Abbott, Paul and Brown.
Source: RollingStone.com
Spotify Criticised For Promoting Xxxtentacion's Music After His Death, Sales Jump 1603%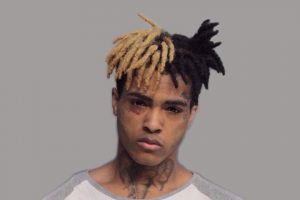 Spotify has been accused of hypocrisy for promoting XXXTentacion's songs in the wake of his death, having previously removed his music from custom playlists when enforcing their now abandoned "public hate content and hateful conduct" policy.
The 20-year-old rapper – real name Jahseh Dwayne Onfroy – was shot dead at a Deerfield Beach motorcycle dealership in Florida, in an apparent attempted robbery. He was pronounced dead on June 18 at a Fort Lauderdale hospital, the sheriff's office said.
At the time of his death, the rapper was awaiting trial for false imprisonment, witness tampering, and aggravated battery of a pregnant woman. He had pleaded not guilty to the charges. Amongst his controversies, the rapper had also previously spoken about attacking a cellmate who he believed was gay.
He was amongst the artists who saw their music removed from Spotify's curated playlists under their hateful conduct policy, which was later dropped following criticism from music industry figures, who argued it was targeting specific artists.
According to Nielsen Music, the rapper's music has seen a huge 1,603% increase in sales. The total comes from his combined album and digital song sales, which grew from 2,000 sold on June 17 to 33,000 copies sold on June 18.
Source: The Independent and others
YouTube Faces Paying Billions To Music Stars After Copyright Vote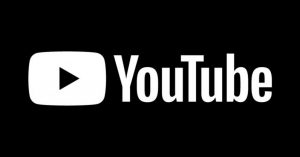 YouTube stars from Taylor Swift to Ed Sheeran, Beyonce and Jay-Z could be in line for big paydays after the video giant lost a crucial vote in Brussels over new copyright laws that will force it to pay billions of dollars in fees for users watching music videos.
For years the music industry has argued that YouTube exploits the lack of legal protection around music videos being viewed on its service to pay minimal amounts to artists and labels when they are viewed. The music industry has lobbied that this "value gap" between the true worth of the music videos and what YouTube decides to pay needs to be addressed with legislation.
On Wednesday, a crucial vote by the European parliament's legal affairs committee went the way of the music industry with an agreement to adopt copyright laws that will force platforms such as YouTube to seek licences for music videos.
YouTube has an estimated 1.3 billion users who regularly watch music videos and it paid $856m (£650m) in royalties to music companies last year – an estimated 67 cents per user annually. In the UK, record labels and artists earn more than double the royalties from the sale of 4.1m vinyl records than they did from the 25bn music videos watched on YouTube last year.
By contrast, income from the 272 million music fans who paid for ad-supported services such as Spotify, generated $5.6bn in royalties, or about $20 per user annually.
Source: The Guardian
Kobalt Signs Marshmello To Global Publishing Deal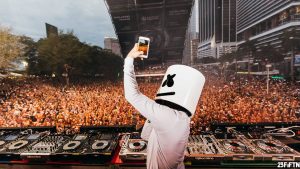 Kobalt​ has signed breakthrough dance music producer and DJ Marshmello to a worldwide publishing administration and sync deal. The agreement covers all future works – including an upcoming second album – as well as his back catalogue. Rumors have been flying as to the value of the deal, which Hits has pitched at $10 million, but a source close to the situation tells us that figure is inaccurate. Marshmello has earned over two billion streams to date, sold out more than 350 consecutive shows worldwide, and is currently ranked seventh in the world on Spotify.
His first major release was an official remix of Jack U and Justin Bieber's global hit 'Where Are U Now' and he has since released collaborations with Selena Gomez, Khalid, Migos, Anne-Marie, Logic, James Arthur, and Juicy J. The US producer's 2016 debut album, Joytime, landed him in the Top 5 on Billboard's Top Dance/Electronic Albums. That same year, Marshmello's platinum selling single 'Alone' earned over 154m Spotify plays and over 1 billion Youube video views.
Currently, his YouTube channel has over 2.5bn views and more than 15m subscribers. His next album Joytime II is set to be released on June 22nd via his own label, Joytime Collective.
Source: Musicbusinessworldwide.com
Universal Launches Music Restoration Program, New Soundtrack Imprint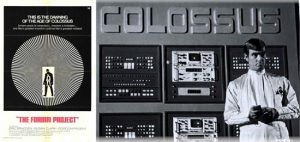 Universal has embarked on a long-range plan to preserve and restore its unreleased movie music and, starting next week, release some of these scores as limited-edition soundtrack albums.
The imprint will be called Universal Pictures Film Music Heritage Collection, and its first release, to be formally announced Tuesday, will be Michel Colombier's music from the 1970 science-fiction film "Colossus: The Forbin Project."
Following in August will be Henry Mancini's score for the 1979 Peter Sellers remake of "The Prisoner of Zenda." Both will be on the La-La Land label, which specializes in movie and TV soundtracks.
"We're a century-old media company," Mike Knobloch, Universal Pictures president of global film music and publishing, told Variety. "As much as we're always looking forward, sometimes we have to look back, and recognize and value our history. Our catalog dates back to the beginning of cinema and the advent of sound. This is just the tip of the iceberg that's in the vault."
The hunt for unreleased scores began about a year ago, Alexia Baum, director of music publishing for the studio, said. "It's incredibly valuable intellectual property. We want to make sure it has a permanent, safe home."
Source: Variety.com
Ditto Music Comes Hunting For Indian Singing Sensations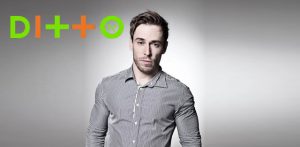 Independent Indian artistes without a support structure but oozing out a lot of promise can count upon Ditto Music very soon. The decade old music house, founded by brothers Lee Parson and Matt, has started hunting Indian singing talents very much in the heart of India.
The house boasts of promoting and also nurturing the likes of Grammy award winners Ed Sheeran and Sam Smith. Right now it's supporting more than 150,000 artistes the world over.
Ditto Music has been hunting seriously for singing talents who could be lost to global audience with its offices set up across Europe, Australia, Asia, North and Latin America.
"We had an artiste called Dave who was nominated for a Brit award. Having global offices meant that we could push him in the US or Brazil and open up new territories…and being in India, is so important. Because, there is much beyond Bollywood, there is so much in India. You got rock music, hip-hop and more," said Lee Parsons, founder and Global CEO, Ditto Music.
Source: Clipper28.com