Madonna Slams Today's Music: 'Everyone Sounds The Same'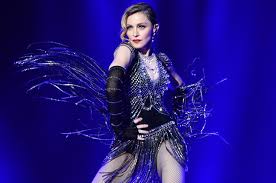 Pop star Madonna is apparently not the biggest fan of today's music. In an interview published in this month's issue of Vogue Italia, Madonna talked about her year living in Lisbon, Portugal, and how she felt about today's music while promoting her upcoming album. She said the city of Lisbon inspired a lot of her new music.
"It's also such a nice antidote to what's going on in the music business now where everything's so formulaic, and every song has 20 guest artists on it, and everyone sounds the same. Something's gotta give," she said.
The "Material Girl" singer said she moved to Lisbon so her son, David, could practice soccer. She spoke about leaving the US saying it felt like a good time to leave the States.
Source: Fox News
Musicians Get Only 12 Percent of the Money the Music Industry Makes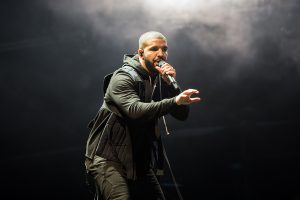 As investors everywhere start to peer more closely at music-tech firms, Citigroup is offering them a comprehensive look at the state of finances in the music industry.
U.S. listeners are spending more money on music than ever before: over $20 billion a year. Total music revenues — including from on-demand streams, CD sales, radio play, live events, advertising — have risen to about $43 billion a year.
Of that, artists only take home $5 billion, or about 12 percent.
Why? Because of all the "value leakage" involved in producing and distributing music, e.g. the costs of running record labels, streaming companies, satellite radio and other midpoints that have to exist between artists and listeners. "When you end up tracing all the dollars, around 10 percent of it gets captured by the artist. That's amazingly low," Citigroup's media, cable and satellite researcher Jason Bazinet, who co-authored the report, tells Rolling Stone.
In an ideal world, artists would be able to deliver their music directly to fans and take the majority, if not all, of the profit. But the music business is still largely operating on the systems that it used to use decades ago, when songs were sold in stores and owned in homes and not licensed and leased via the Internet (as is the case with Spotify and its ilk). Consequently, there's a tremendous amount of money that gets away from the artist as other players step in and help with music distribution and sales.
Source: Rolling Stone
Spotify Escalates Its Battle With Apple Music With A New Samsung Agreement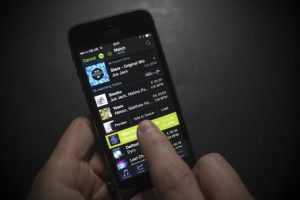 Spotify and Apple Music have been locked in a back and forth battle for the hearts and minds of the music streaming business that increases in tempo a bit more seemingly every day. Until now, Apple has had the upper hand strategically over Spotify in that its music streaming division was just another reason to sell its hardware, but the balance of power may now shift thanks to Spotify's new deal with Samsung.
In the new agreement, Spotify has become the "go-to" music provider for all of Samsung's hardware, according to a company announcement. What that means is that the music streaming service will now be a part of the initial setup process for Samsung devices like smartphones, tablets, smartwatches and even its new smart TVs. Samsung, of course, is the #1 competitor to Apple in the smartphone market, so making it easier for a user to discover the Spotify app on a new phone goes a long way towards acquiring that user as a customer before Apple Music has a chance to.
Source: Forbes
Apple Music Beats Spotify To Biggest Day-One Streaming Number For Travis Scott's Astroworld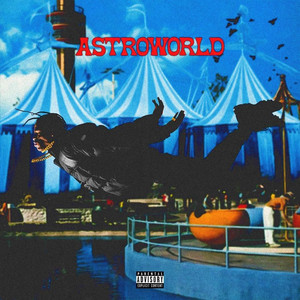 Travis Scott's Astroworld is a big deal. The Epic-issued album, which landed on Friday (August 3), is on course to sell somewhere in the region of 450k streaming equivalents in the US in this chart week, claiming the No.1 position on the Billboard 200 – while knocking Drake's Scorpion off the top spot.
Astroworld is doing so well, in fact, that according to Spotify's public-facing chart data (analyzed by MBW), its 17 tracks racked up 64.5m global streams on the platform within its first 24 hours.
How does Apple Music compare? Comfortably out in front.
According to MBW insiders at Apple, the Cupertino company's platform drew 80m worldwide streams of Astroworld within the album's opening 24 hours – making it the fourth biggest day-one debut in Apple Music history.
(Drake's Scorpion is No.1 with 170.6m opening day streams; No.2 is Drake's Views on 85.1m and No.3 is Drake's More Life on 84.9m.)
In Astroworld's first three days (Fri-Sun) on Apple Music, we're told, the album's tracks drew 153m streams globally.
Source: Music Business Worldwide
Sony Music Launches Global Artist Royalty Portal, Aims To Provide Transparent Analytics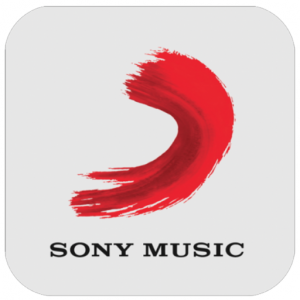 Music label Sony Music has launched its own global artist royalty portal, Artist Portal, in India. It will empower artists by giving them easy access to royalty statements online. Along with detailed insights into worldwide music streams, downloads, video views, charts position and more, the label's artistes and partners are presented with earnings from across all leading audio and video platforms.
In addition, Artist Portal also gives social media analytics to understand consumer interaction and feedback on the song. "It is a unique platform that gives artists access to revenue and consumer insights information on their songs," Shridhar Subramaniam, President India and the Middle East, said in a statement.
Dharma Productions' CEO Apoorva Mehta finds it "phenomenal". "The transparency is much needed. The tool is simple yet intuitive and is very effective."
Artist Portal is currently live in 27 countries like the US, Australia and China, with over 250 artists and managers.
Source: IANS