Ranveer Singh after starring in Gully Boy has launched a new independent music label called IncInk Records. Gully Boy which was predominantly influenced by the Hip Hop scene in the country, rode the wave of the new independent Hip Hop movement in India. Where the sounds and stories from the streets of Dharavi have reached and resonated in the different parts of the country.
He calls it his passion project. A manifestation of a certain vibe. An independent record label formed by artists for artists, to discover, nurture & promote exciting talents from across India.
There are two Directors associated with IncInk Records: Anju Jugjeetsingh Bhavnani and Navzar Yazdi Eranee.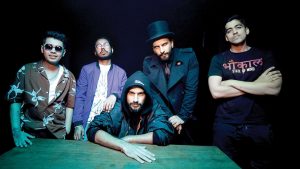 The artists signed under the label are KaamBhaari, Spitfire & SlowCheeta.
Inclusive. Independent. This is the soul of IncInkRecords Says Ranveer Singh
What do you think this means for the Indian Hip Hop scene? Will the underground scene thrive or crumble?