The Major Labels Could Block Spotify's Expansion Into India Due To Direct Licensing Fallout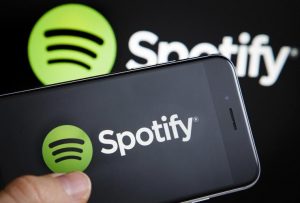 The top dogs at Universal, Sony and Warner are very unhappy about Spotify starting to directly license artists and pay them advances. The majors are so vexed by Spotify's move, they're considering something of a nuclear option: blocking new territorial licenses so that Daniel Ek's service won't be able to see through its plans to launch in India and beyond this summer.
After India, in order, Spotify is looking to land in South Korea, then Russia, and then to ramp up its presence in the Middle East and Africa. To fulfil this roadmap, however, Spotify's going to need territorial licenses from the Big Three.
And, right now, those licenses are not forthcoming.
"We already have multiple, very strong partners in all of those markets," a very senior, US-based source at one of the majors said. "It is up to Spotify to convince us why we should help them compete. And right now, for obvious reasons, we don't feel very convinced."
They added: "We are seriously considering [not licensing] India."
A key exec within the global HQ of another major said that blocking Spotify's India launch would be  "just the tip of the iceberg in terms of our response options".
In March, Saavn, one of the leading music streaming companies in India, announced that it was being merged with rival service JioMusic in a deal that valued the newly-combined platform at over $1bn.
Source: Musicbusinessworldwide.com
UK Drill Rap Gang Banned From Making Music Without Police Permission In Legal First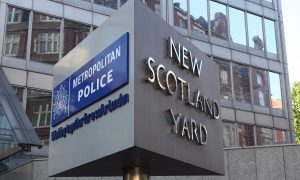 Gang members who rapped about stabbing rivals have been banned from making music without police approval in an unprecedented court order.
Five members of west London drill group 1011 must obtain authorisation from Scotland Yard before recording or performing tracks and are prohibited from writing lyrics deemed by officers to "encourage violence".
A wide-ranging criminal behaviour order (CBO) imposed at Kingston Crown Court this week also forbids them from referring to their own gang or rivals in their music and requires them to allow police to attend any performances.
The force has repeatedly blamed drill, a confrontational genre of rap music that originated in Chicago, for rising knife crime in London and has launched a crackdown on the genre, demanding the removal of some videos from YouTube.
Drill often features lyrics about gang disputes, guns, drugs and stabbings, as well as lines personally taunting rivals which detectives warn can escalate feuds.
But fans argue the genre reflects the lives of marginalised, and usually black, youths on inner-city estates and have criticised the police crackdown as unjust and misguided.
Source: The Independent
Alicia Keys Announces 'She Is The Music' Music Initiative for Female Advancement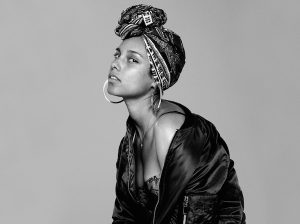 Alicia Keys has announced 'She Is the Music', a women-led music industry initiative for female advancement, Variety reports. The singer announced the organization's formation during her speech at the National Music Publishers Association's annual meeting on Wednesday, where she was being honored as Icon Songwriter.
"I've joined forces with a group of really powerful female executives, songwriters, artists, engineers, producers and publishers to help reshape the industry that we all love by creating real opportunities and a pipeline of talent for other women," she said. "We're calling our initiative 'She Is the Music'. We want to create a model for change that affects women across all industries.
"We deserve the utmost respect, and so many of these women across industries are telling our culture that time is up on double standards," she continued, "and it is over for pay inequity and colleagues who are at best disrespectful and at the worst unsafe – so it's over for that."
While Keys didn't detail the specifics regarding the initiative, she did stress why the timing is crucial. "We have to do something because the statistics are brutal," she said during her speech, providing statistics backed by a University of Southern California's Annenberg Inclusion Initiative study, which was released earlier this year. The study found that women have been vastly underrepresented in the music industry.
Source: RollingStone.com
Neil Diamond, Kool and The Gang New Inductees At The 2018 Songwriters Hall Of Fame Awards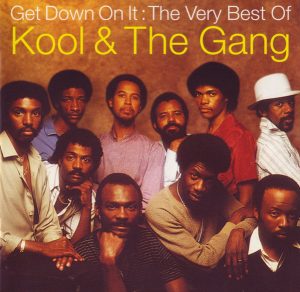 Every successful songwriter has a voice, a tonal center within that speaks to the world through music. It can be a whisper or loud and boisterous. It can be celebratory or tender and sentimental. It can tackle life's difficult moments. But it can never be silenced by tragedy or hard times. The inductees and honorees at the 2018 Songwriters Hall of Fame Awards- Neil Diamond, John Mellencamp, Jermaine Dupri, Steve Dorff, Allee Willis, Bill Anderson, Alan Jackson and Robert "Kool" Bell, Ronald Bell, George Brown & James "JT" Taylor of Kool & The Gang, Sara Bareilles- have weathered life's ups and downs through the years and reflected all of these emotions and more in their performances and speeches at last night's festivities held at NYC's Marriott Marquis.
Upon receiving the Johnny Mercer Award, the highest award of the evening and the third time he has received recognition from the Hall, Neil Diamond decided to let the music speak for itself, leading the crowd in an extended sing-along of "Sweet Caroline." Diamond, who was recently diagnosed with Parkinson's disease, was in great form, showing no signs of the disease getting the best of him. He sprightly worked the entire stage and made the oft-covered and often-maligned song sound fresh and contemporary. On the red carpet prior to the event, he addressed his retirement: "I'm a little bored so I think I'll have to go out and do some shows. Music is my passion."
Source: AmericanSongwriter.com
Jay-Z Sued In Dispute Over Royalties From Debut Album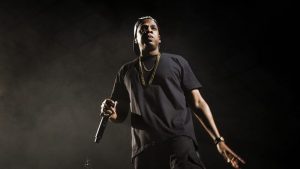 Jay-Z is being sued over royalties for his 1996 album Reasonable Doubt, the debut record that put the now 48-year-old rapper on the map.
The complaint, filed by Raynard Herbert ("Ray Rae") in the southern district of New York, claims that Herbert was responsible for arranging the music for Roc-A-Fella records and entered into a distribution agreement with Priority Records in exchange for 1% of the profits. Herbert received royalty checks beginning in December 1998 but alleges he was never paid after November 2008. Additionally, he claims to have made numerous inquiries after 2008 about the status of alleged outstanding payments.
Among the defendants in the suit are Jay-Z, Damon Dash and Kareem Burke, both executive producers on Reasonable Doubt, as well as Roc-A-Fella, Jay-Z's record label, and Roc Nation. In the court filing, obtained by Pitchfork, Herbert's attorney Kevon Glickman claims the plaintiff "is not presently aware of the exact amounts of damages resulting from defendants' breach" but adds that "the sum of money is substantial".
The filing also alleges Jay-Z's failure to pay Herbert constitutes an "oppressive, fraudulent" act of conversion "committed with malice and in conscious disregard of plaintiff's rights". Last month it was also that the rapper and father of three would have to testify in court as part of an ongoing investigation by the Securities and Exchange Commission into his clothing brand Rocawear, which he co-founded in 1999. The brand is under scrutiny for financial reporting after the company Iconix paid Jay-Z $200m in 2007 for it.
Source: The Guardian

Spotify Shakes Record Labels By Dealing Directly With Artists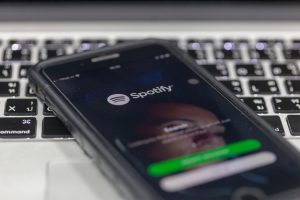 A few weeks before Spotify debuted on the stock market in April, founder Daniel Ek made a promise to the chief executives of the three record labels that control the music industry: Spotify is not looking to own music copyrights or sign its own artists, he told them.
"[Daniel] chose his words very carefully," said one person with knowledge of the meetings.
Last week it was revealed that Spotify is licensing music directly from some artists and their managers. Record executives were shaken while investors cheered the news, sending Spotify's market value north of $30bn, a record high.
Spotify's moves do not technically breach Mr Ek's promise, or the contracts it has with record labels, which stipulate that the company cannot buy master recordings or compete with them in a meaningful way.
The company will not control the copyrights or "sign" artists, like a record label does; instead it is licensing music from artists who own their rights.
Spotify began sealing these licensing agreements last year and has licensed fewer than 10 artists so far, according to people familiar with the matter. The deals have been limited to small independent artists and are non-exclusive. Spotify pays some bands advances of about $15,000 for their music, these people said.
Source: The Financial Times