Sony Buys EMI, Doubles Its Song Catalog – and Its Control of the Music Industry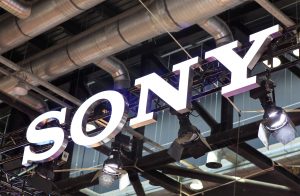 Sony Corp said this week it would pay about $2.3 billion to gain control of EMI, becoming the world's largest music publisher in an industry that has found new life on the back of streaming services.
That one music company is buying another isn't new or unusual – since the 2000s, the industry has become a consolidated landscape of just a handful of players steadily gobbling up the rest – but what is significant is the size of the deal, and what that indicates for the future. Yoshida's mission is to stabilize the profit from the entertainment side of Sony's business, so it makes sense for the corporation to control more rights to songs as well as their recordings. (Publishing and recording yield separate revenue streams.)
The acquisition is the biggest strategic move yet by new CEO Kenichiro Yoshida and gives Sony a catalogue of more than 2 million songs from artists such as Kanye West, Sam Smith and Sia.
The deal is part of Yoshida's mission to make revenue streams more stable with rights to entertainment content – a strategy that follows a major revamp by his predecessor which shifted Sony's focus away from low-margin consumer electronics.
Sony, which recently sold half its Spotify shares for an estimated $750 million when Spotify went public this year, certainly has the cash to strike such a deal, but the $2 billion it's shelling out for EMI is not pocket change, and it reveals the company's optimism and faith for the industry's future growth.
Sony already owned around 2 million copyrights – including the coveted Beatles catalog – and its EMI acquisition will double its publishing business. On the record label side of its business, Sony's market share is about 32 percent, coming in after Universal (42 percent) but ahead of Warner (26 percent).
Source: Reuters, Rolling Stone
World Cup divides fans with 'Live It Up' Will Smith anthem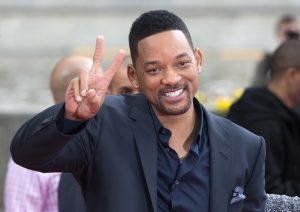 Soccer's World Cup organizers divided fans by releasing the tournament's official song on Friday – a fast-paced dance tune titled "Live It Up" featuring American actor and rapper Will Smith.
Some on social media asked how the tune's Latin American feel fitted in with the tournament's host country Russia – and compared it unfavorably with past efforts including Shakira's "Waka Waka" theme for the 2010 contest in South Africa.
Some more were puzzled by the choice of performers – Will Smith is joined by Puerto Rico-born Reggaeton artist Nicky Jam and singer Era Istrefi, who describes herself as "Albanian Kosovar" – none of them from countries competing in this year's contest.
"The World Cup song doesn't have any football ring to it. Blegh. How is Messi gonna dance to Live it up?!" Twitter user @arla_I said, referring to Argentina star Lionel Messi.
Others were won over by the energetic track, with its affirming chorus "One life, live it up/'Cos we got one life."
Smith has focused on his acting career for years, but the "Independence Day" star has recently hinted about a return to music.
This week, he posted a clip of himself rapping in a music booth on his Instagram page titled "Gettin' back in the studio. Just warmin' Up".
Listen to the song here.
Watch the 'making of' video here.
Source: Reuters
Kendrick Lamar Reportedly Threatens to Pull Music From Spotify Over New Policy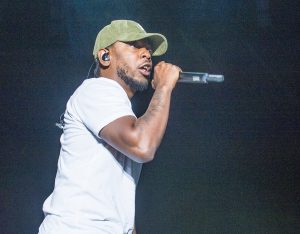 Kendrick Lamar has reportedly threatened to pull all of his music from streaming service Spotify in retaliation to the company's recent "hate conduct and hateful conduct" policy.
However, representatives of Kendrick Lamar called Spotify CEO Daniel Ek and head of artist relations Troy Carter to express their frustration about this new policy, and the streaming service is reportedly in discussion with both the music industry and civil rights activists about how to adjust these new policies following concern that the first acts affected were black men, while the music of white men with violent histories remained on their playlists.
This new policy is described as "When an artist or creator does something that is especially harmful or hateful (for example, violence against children and sexual violence), it may affect the ways we work with or support that artist or creator."
This new policy has led to the well-publicised removal of R. Kelly from their playlists, but additionally, they have also removed rising hip-hop star XXXTentacion from many of the service's biggest and popular editorial playlists.
According to The Guardian, XXXTentacion is currently facing various charges, including false imprisonment, witness tampering, and aggravated battery of his then-pregnant girlfriend.
Source: Joe.ie
YouTube Adds Songwriter, Label, Publisher Credits to Millions of Songs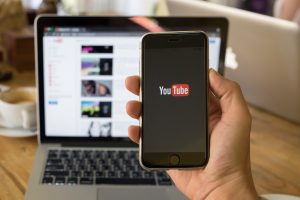 YouTube today made a positive move with the creator community by dramatically expanding music credits on the platform. According to an announcement, "Music in this video" credits the artist, songwriter, label and publishers behind than half a billion music videos. The feature will provide credits and music discovery information on both music videos as well as user-generated content that features recorded music. The move follows a similar recent one by Spotify, although theirs does not include publisher information.
The move has received several high-profile cosigns. Elton John said, "Songwriters are the heart and the soul of songs, so it's wonderful seeing them get the credit they deserve. There is so much more we can do to establish a better situation for music creators and this is great step forward."
According to a recent blog post, YouTube will start crediting videos across its platform. Once users click "show more," the drop down will display all the information about the artists, songwriters, labels, and publishers. Likewise, there will be a link to the Official Artist Channel and official music video when available. Titled, "Music in this video," YouTube hopes to "provide greater recognition and exposure to the people who contribute to the creative process."
Read the YouTube blog post here.
Source: Variety, RepostNetwork
Independent Music Body Impala Raises 'Serious' Concerns Over Sony And EMI Deal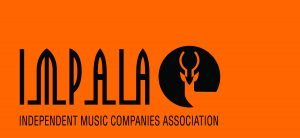 Independent music trade body IMPALA has raised concerns over the "excessive bargaining power" Sony will have should its buyout of EMI Music Publishing go through.
Executive Chair of IMPALA, Helen Smith, said the deal is a "step too far" in reinforcing Sony's market-leading publishing position and risks excessively reinforcing its "duopoly" alongside Universal.
IMPALA members warned that the agreement will face regulatory opposition because it could stifle competition online and offline.
"If this sale was to happen, its market power would be reinforced with serious competition issues, including excessive bargaining power when negotiating with collecting societies and the authors they represent, as well as other actors in the value chains such as labels and online services," Smith said.
Source: Musicbusinessworldwide.com