Apple Music, Pandora Join Spotify in (Sort Of) Muting R. Kelly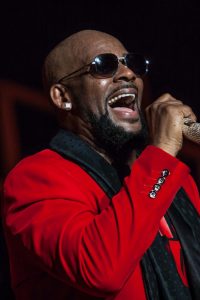 Spotify caused a mighty stir this week when it announced that, under a new public policy against "hate content and hateful conduct," it would no longer feature R. Kelly on its playlists. The following day, Apple Music and Pandora announced they will also stop promoting the R&B singer, who is facing multiple sexual misconduct and assault allegations.
Sources told Pitchfork and The Blast that Apple Music had quietly pulled R. Kelly from featured playlists before Spotify's announcement and that Pandora does not currently promote the singer's music. R. Kelly's music is still available on both streaming platforms – and Spotify's – but users have to search for it specifically, rather than coming across it on company-curated playlists. Apple Music said its decision was made weeks ago; Pandora said it has been overhauling its approach to "artists with unacceptable conduct" for months. "Pandora's policy is to not actively promote artists with certain demonstrable behavioral, ethical or criminal issues," the company said in a statement.
Neither streaming service, though, has come out with a policy around artists' content or conduct in general. XXXTentacion, a controversy-laden rapper charged with domestic abuse felonies, was removed from popular Spotify playlists under its new policy, but remains on Apple Music's promoted playlists.
Source – Rollingstone.com
Warner Quietly Launches Free Tunecore Rival For Unsigned Artists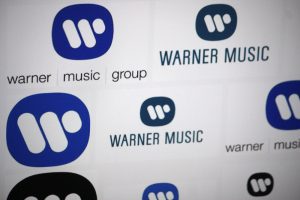 Anyone can now sign a deal with Warner Music Group. Sort of. Warner has secretly launched its own digital distribution platform for self-releasing artists – rivalling the likes of Tunecore, CD Baby, Ditto, Distrokid and Universal's Spinnup.
Level Music launched in beta earlier this year. It's live online now, and promises artists the chance to 'release your music everywhere for free'.
The aggregation platform offers acts the ability to upload tracks to Spotify, Apple Music, iTunes, Amazon Music, Google Play, TIDAL, Pandora, Deezer and Napster without any upfront charges.
Warner's decision to offer costless uploads is in contrast to the likes of Spinnup and Tunecore, which charge artists an annual fee on a subscription basis, or CD Baby, which charges artists for each uploaded single or album. However, Level Music does appear to reserve the right to charge its artists a commission based on their digital income.
Source – Musicbusinessworldwide.com
Taj Mahal & Keb' Mo', Mavis Staples, Trombone Shorty Among Winners at Blues Music Awards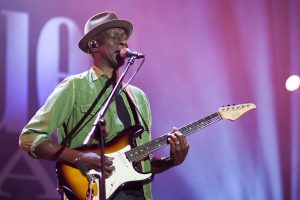 The Blues Foundation hosted the 39th annual Blues Music Awards this week in Memphis, TN, and among the night's winners were TajMo collaborators Taj Mahal and Keb' Mo', who garnered seven awards collectively (in five categories), along with Mavis Staples, Trombone Shorty and more.
Mahal won the Acoustic Artist and B.B. King Entertainer awards, while Keb' Mo' took home the award for Contemporary Blues Male Artist, with the duo's TajMo winning Album of the Year and Best Contemporary Blues Album.
Other winners from last night include Samantha Fish for Contemporary Blues Female Artist, Rick Estrin & the Nightcats for Band of the Year (Estrin also won for Song of the Year with "The Blues Ain't Going Nowhere" and Traditional Blues Male Artist), Southern Avenue for Best Emerging Artist Album with their self-titled debut, Trombone Shorty for Instrumentalist-Horn, Mavis Staples for Soul Blues Female Artist, Mike Zito for Rock Blues Artist, Ronnie Earl for Instrumentalist-Guitar and many more. See the full list of winners below.
The night also featured performances from many of the nominees plus North Mississippi Allstars, Guy Davis, Vanessa Collier, Larkin Poe and The Anthony Paule Soul Orchestra.
Source – Jambands.com
YouTube Music Launches Brand-New Charts In 44 Different Countries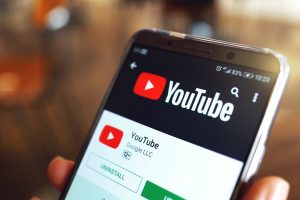 YouTube wants to showcase and celebrate the hottest artists, songs and music videos from around the world. Here's how they're going to do it.
YouTube has introduced a new and improved music charts experience for 44 global destinations. These destinations include: US, Japan, Germany, Brazil and the UK.
The YouTube charts will now include a new Trending chart, as well as new and improved charts for Top Songs, Top Artists, and Top Music Videos.
YouTube charts covers more than 1.8 billion global monthly users. These new charts are based solely on the number of views an artist receives.
The Trending Chart is a separate entity from the pre-existing 'trending tab' on YouTube. In order to offer real-time data, the Trending Chart will be updated several times throughout the day.
Source – Digitalmusicnews.com
Unreleased Prince Music To Be Streamed On Tidal In 2019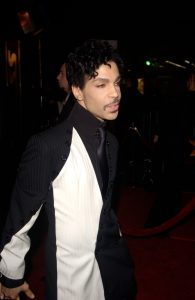 A new album of previously unreleased music from Prince's storied Vault will debut on Jay-Z's Tidal streaming service, likely sometime in 2019.
The Prince estate and Tidal announced details of the agreement Friday, two days after a Minnesota judge said it was in the best interest of the estate to end litigation and allow the deal to go forward.
According to Friday's announcement, the album will stream exclusively on Tidal for 14 days and will be available for download seven days after its debut. That will be followed by a global physical release by the Prince estate. Financial details of the deal were not disclosed.
Jay-Z is working with the Prince estate to select songs for the new album.
"Our only goal is to share Prince's music with his fans as he wanted," Jay-Z said in a statement. Jay-Z noted that Prince chose Tidal as his partner to debut his "Hit n Run" albums in 2015, and "we will continue to respect and honor Prince's enduring legacy and wishes with this new collection."
Troy Carter, the main music adviser for Prince's estate, said: "I'm very pleased this is resolved, and we get to honor the relationship between Prince and Tidal with this album. We look forward to fans hearing the new music and experiencing the genius of Prince."
Source – Startribune.com