New R. Kelly Allegations Emerge in Detailed Washington Post Exposé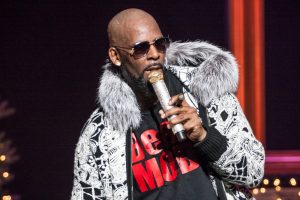 Earlier in the week, Buzzfeed reported that R. Kelly's world is "crumbling" and his career "in jeopardy" as members of his inner circle quit and two more women come forward to speak about the embattled singer's history of alleged sexual abuse and manipulation. The Washington Post published a lengthy news report on that history, detailing how employees, business affiliates, record label executives, and others addressed troubling reports about Kelly's behavior, and how Kelly has reportedly used civil settlements and non-disclosure agreements to obscure information from the public.
The Post's report also includes firsthand accounts from two additional women, bringing the total to four new testimonies—three from women who say they were abused in past relationships with Kelly and one from the mother of a woman who reportedly lives with Kelly now.
The new reports come as Kelly and his business associates face increasing pressure from activists and parents of women believed to be living with Kelly.
Source – Spin.com
Global Music Rights Database Blockchain-based Pilot Launched With Top Music Companies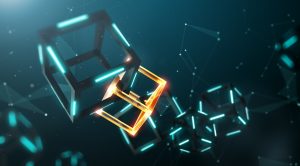 A raft of top music companies, namely Warner Music Group, Warner/Chappell, BMG and Global Music Rights, have joined a pilot for a decentralised music rights database launched by tech startup JAAK.
The pilot exists on top of blockchain network KORD which provides a shared data network that aims to create a public record of rights and a fixed audit trail.
KORD connects identifying information from across the recording business, including labels, publishers, performing rights organisations, songwriters and their representatives, in order to build a global view of IP rights for the music industry.
Partners have the sole authority to insert, update and remove their own information, resolve conflicts and converge on a global view of intellectual property rights.
Founded in 2015 by Vaughn McKenzie-Landell, Freddie Tibbles and Viktor Tron, JAAK is working alongside the music industry to explore how blockchain technology can help address problems regarding the allocation of royalties in today's digital streaming age.
Following completion of the pilot, JAAK will be launching an industry-wide Music Sandbox to develop products and the KORD network in collaboration with the music industry.
Source – Musicbusinessworldwide.com
Radio Station Bans Kanye West's Music Following Controversial Slavery Comments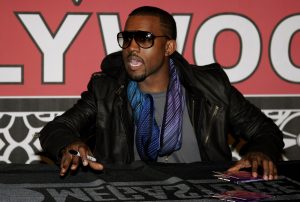 The hosts of a US radio show have announced that they will no longer be playing Kanye West's music following his recent controversial comments about slavery.
In the past few weeks, West has repeatedly come under fire after praising President Donald J Trump, criticising President Barack Obama, meeting with controversial right-wing pundit Candace Owens and, earlier this week, appearing to describe slavery as a "choice".
BiGG & Shay Shay from The Morning Bounce on Detroit's 105.1 The Bounce announced the decision on Facebook after discussing West's remarks on their show.
"We feel like Kanye has gone too far with his latest statement declaring that 'slavery was a choice," they wrote.
"We are over it. We don't want to hear Kanye's music, we don't want to play Kanye on our show, we don't want to talk about Kanye anymore. So we are taking a stand and we aren't playing his music anymore; we just are refusing to give him a platform."
A petition recently called for Adidas to sever ties with Kanye over the comments. The company's CEO Kasper Rorsted responded by saying: "Kanye has been and is a very important part of our strategy. He's been a fantastic creator, and that's where I'm going to leave it."
Source – NME.com
A YouTube Music Refresh Is Slowly Rolling Out To Some Users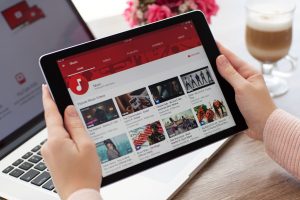 YouTube is preparing to release a revamped music streaming service that will combine Google Play Music and its own music offerings. It is unclear how the current iteration of YouTube Music will be integrated into the new service, but Reddit user c2fifield has posted images of a redesigned version of the YouTube Music app, which YouTube has since confirmed is real to The Verge.
"We're always working to improve YouTube Music and ensure it's the best possible experience for users. We're glad users are enjoying the update to the player page," a YouTube spokesperson said in a statement.
The new design has a more traditional 'now playing' window for audio-only mode, and you can now easily rearrange the queue. The real question is how this app will play into YouTube's new music service, and whether that service will live within YouTube Music, or operate as a standalone product with a new name. We may find out more soon as Google I/O begins next week.
Source – Theverge.com
Xiaomi Launches Mi Music and Mi Video in India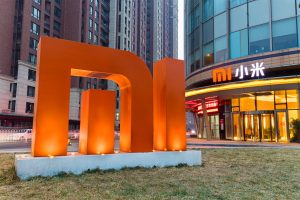 At a recently held Mi Pop event in Mumbai, Xiaomi announced the launch of Mi Music and Mi Video streaming services for users in India. Both Mi Music and Mi Video already come pre-installed on Xiaomi MIUI devices, offering the ability to play locally stored media on those phones. These apps will soon be updated to support music streaming and video streaming services from Xiaomi.
Mi Music's streaming service will be powered by Hungama Music, one of India's largest digital content services with choices spread across several Indian languages. Hungama users, and now Mi Music users by extension, get unlimited lifetime music streaming for free, along with interesting features like Dynamic Lyrics. Users can also download music for offline playback with the Hungama Pro package within the Mi Music app, though this will cost you an annual subscription of ₹899.
Mi Video's streaming service is powered by Hungama Play, SonyLiv, and Voot, with more partners promised for the future. The streaming platform is designed to serve the purpose of video content aggregation, claiming to offer more than 500,000 hours of content with a claimed 80% of it being free content.
Source – XDA-developers.com
Billboard Weighs Paid Streams More Heavily On Its Music Charts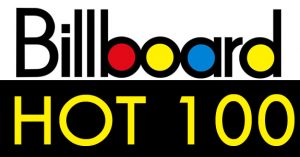 Since Billboard started using streaming data in calculating the country's most popular songs and albums in 2013, there's been a sea change in how music's popularity is quantified. Some artists, like Chance the Rapper, have had hits with streaming-only albums, while bigger names, like Kanye West with The Life of Pablo, can reach the Hot 200 summit primarily on streams.
It's been known since October that subscription streams will play a bigger role in shaping the Hot 100 songs and Hot 200 albums charts than free and ad-supported streams. The new rules go into effect on June 29th, and Billboard has revealed more detail on how it will calculate its charts going forward.
Subscription song streams account for one point per play for the Hot 100 songs and genre-specific charts. Ad-supported streams, such as those on YouTube, will snag artists two-thirds of a point, and programmed streams (i.e. Pandora) a half point. Free plays have even less of an impact on the Hot 200 albums list with 3,750 streams equating to one album unit sold, and 1,250 subscription streams equalling one unit. Previously, 1,500 streams equaled one album unit sold, no matter if they were free or subscription-based.
Source – Engadget.com